Just released are the following pics of much of the June update! Enjoy. (And if you share these, please just give me a quick credit in your share that you found them here on HaloFanForLife.com, thanks)
The starting items on Tidal.
to-Forge.jpg" alt="Halo 5 Guardians Forge Tidal Time to Forge" width="2560″ height="1440″ />
Some shots of the new armor sets in action!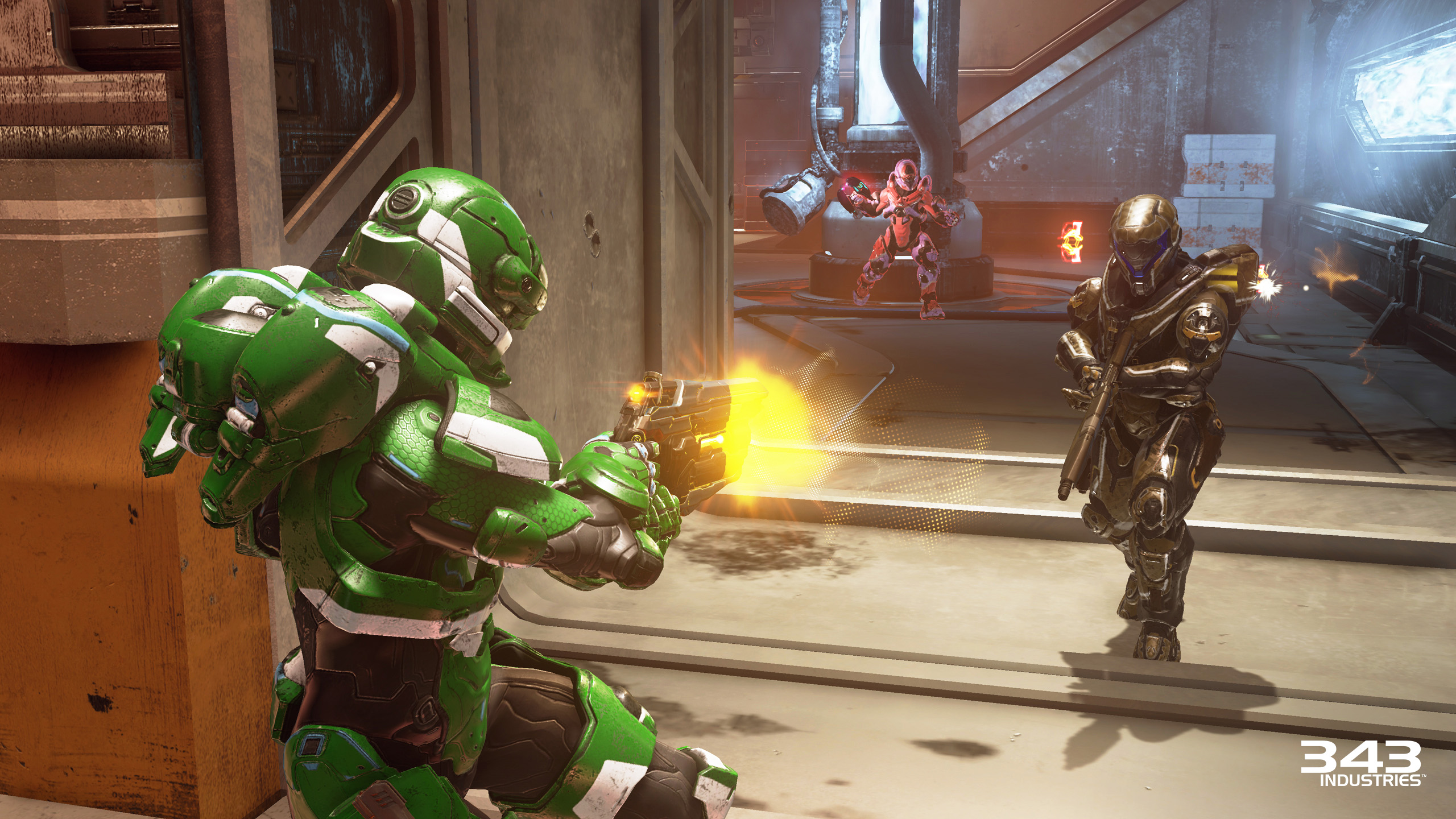 The WASP on Attack on Sanctum!
A higher res promo shot of the new Warzone Assault map, Prospect.
Here's a good shot of "Molten". At first I thought this was just 'The Rig" in lave, but no, this may be a remix, but it's definitely different.
Another shot of Sanctum. Great landscape and skybox here!
The Crimson Warden! (That's the HFFL name for him!!)
Oh that Gruntbuster! (Grunt Goblin)
A Mythic Promethean Knight in Crimson color.
Now, it's this last shot…. The title for this is 'Distant Mountains on Tidal". Man…I really REALLY hope these are able to be used in the map. If not, what a WASTE! I'd TOTALLY forge on those!!